Natural Shampoo For Oily Hairs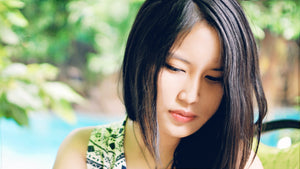 Oily hair is the worst. It feels clumpy but somehow also slick, and it has this awful shine that should never be associated with hair and makes you want to jump in the shower immediately. Unfortunately, if you're prone to oily hair, it's likely down to one of two main causes: your genetics or your diet. And the more often you wash, the worse it gets. Don't let your oily hair get you down though! Luckily, there are great shampoos that will help you combat this tricky issue with confidence and ease.  
L'Oreal Paris: Elvive Extraordinary Clay Shampoo
L'Oreal Paris Extraordinary Clay shampoo is a clarifying shampoo that uses 3 types of refined clay to instantly purify oily roots and hydrate dry ends. After just one wash, you will notice your hair to be more beautifully fresh and clean, making your oily hair disappear. The Extraordinary Clay shampoo has been clinically tested to rebalance your greasy roots and gently clean your hair, without weighting it down. This will leave your hair looking fresh for up to 48 hours!
Neutrogena: The Anti-Residue Shampoo
Neutrogena's Anti-Residue shampoo is a drugstore favourite. This non-irritating clarifying shampoo is only meant to be used once a week, alongside your other shampoos, to help balance your oily scalp and prevent bad hair days from happening often. You should use this product anytime your hair starts feeling heavy with build-up, for a fresh, oil-free scalp. By removing product build-up, dirt and excess oil from your scalp, this shampoo will also add a touch of volume to your locks. It's safe to use on all hair types and is suitable for colour treated hair too.  
Aquableu: Lavender Shampoo
When it comes to oily hair and finding the right shampoo to combat, your best bet is an all-natural product. Aquableu's lavender shampoo is sulfate free, paraben free shampoo, silicone free, gluten free shampoo and cruelty free, and made with the highest quality natural ingredients. Infused with jojoba oil, this lavender shampoo will lift unwanted grime and oil from your scalp, supply your locks with moisture and infuse your hair with a sweet floral scent. It works great on all hair types, and will give you an added boost of shine.