The Best Shampoo for Dry and Damaged Hair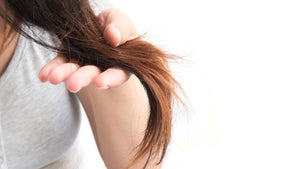 It is unbelievably easy to damage your hair, especially if you don't know how to take proper care of it. Because hair is so fragile, it can easily be affected by friction, heat, and harsh chemical treatments. How many of the following major hair mistakes have you made before?
Using elastic rubber bands to tie up your hair
Brushing your hair when wet
Heat styling dirty, unclean hair 
Over-washing
Colouring your hair
Avoiding hair cuts
Sleeping on wet hair
Using the wrong shampoo for your hair colour/type
Drying your hair with a cotton towel
You don't protect against sun damage
The good news is that you've realised you need to take better care of your hair, before the damage became irreversible. The first step to improving the health of your hair and fighting against further damage is to look at the bottle of shampoo and conditioner you're currently using. Carefully check the ingredients on the back of the bottles, and if you see and sulfates, parabens and silicones, throw them out immediately! Shampoos and conditioners feed your hair, and you don't want to fill your locks with harsh chemicals.
To naturally repair your hair and reduce future damage, you should consider using an argan shampoo. Argan oil is often referred to as liquid gold in the hair care industry, for its ability to increase strength and repair all kinds of damage. Enriched with restorative minerals and nutrients, like Vitamin E, argan shampoo fights against drying, increases moisture in your locks and boosts elasticity, for stronger, healthier hair. With its ability to protect against thermal damage as well, argan shampoo really is the best shampoo for dry and damaged hair.
Argan conditioner replenishes and hydrates hair, to soften and brighten your locks. This anti-frizz conditioner is full of all-natural ingredients that will help seal in moisture and prevent further damage from excess styling and heat tools.
Argan shampoo and argan conditioner are gentle enough to use on all hair types, including curly and coarse hair and colour-treated hair.